LEAD4TOMORROW & FAMILY HUI PROGRAM STAFF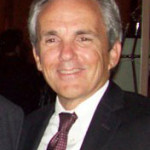 Greg Bourne
Lead4Tomorrow Executive Director/Principal
Greg has more than 25 years experience in the fields of conflict resolution, leadership development and peacebuilding.  He has co-founded and directed three university and nonprofit organizations, most recently Lead4Tomorrow.  His areas of expertise include developing cross-sector partnerships to address major policy and social issues, both in the United States and internationally.  He has written numerous articles and led many courses and workshops toward the end of creating truly civil societies.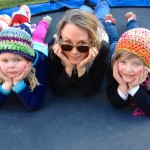 Lucy Morse Roberts
Family Hui Program Director
Lucy co-founded and directed ArtReach Orlando, coordinated projects for the Multifaith Education Project, and helped co-found the Peace and Justice Initiative at Valencia College in Orlando, Florida. She is an educator by training and specializes in creating effective, transformative programs for diverse, multicultural communities.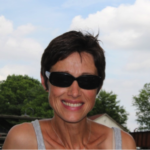 Elke Damesyn
Family Hui Program Coordinator
Elke has been involved with development work for 30 years in different countries and capacities. She received a Bachelor's in Horticulture from Germany and a Masters in TESOL/ESL from Anaheim University in 2009. Her experience living overseas in Brazil, Angola, Namibia, and Portugal has prepared her to connect with the diverse group of people she tries to engage in our vision to educate, encourage, and empower. Elke always tries to connect people to improve lives. When she is not calling or reaching out to people, you can find her with her two daughters and husband, gardening or working on a home improvement project.
Martha Lopez
Family Hui Program Liaison
Martha started as a participant in one of our hui when her children were three and one years old. She was then invited to become a hui leader, and after her group successfully completed their Family Hui curriculum, she was asked to come on staff as a liaison to our participants, especially our Spanish-speaking population. Martha studied Criminal Justice at California State University of Sacramento, and has a strong desire to make a positive change in the world. "I strongly believe that children who are loved and supported by their family members are more likely to be respectful, outgoing, empathetic, and can positively thrive and advance in their life."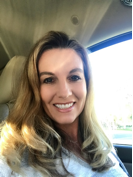 Maile Quick
Lead4Tomorrow Logistics
"Humanitarian work has always held a strong place in my heart and I love the vision of Family Hui." Maile received a Bachelor's of Science degree in Business with a concentration in accounting from California State University of Sacramento. She has worked with other non-profits utilizing her accounting degree by ensuring the credibility of the accounting internal control systems. Maile lives in Davis and is the mother to 3 teenage kids and when not working can be found on the sidelines of one of her kid's soccer games.
FAMILY HUI ADVISORY COUNCIL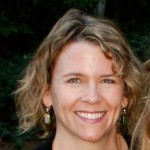 Emily Ault
Emily Ault is a former elementary school teacher, a mom to three amazing kids, a community organizer, and an active volunteer. Children, education, and political issues are important to Emily and through her work, she strives to create an inclusive, accessible and inspired community.
Lisa Bertain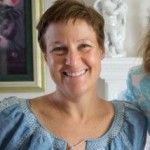 Lisa lives in Davis with her husband and five daughters.  They have enjoyed being a licensed county foster family since 2010.  Lisa is active in the fostering community, serving as a peer mentor for other foster parents.  She has provided a foster parent perspective at both the County and State level and has a passion for trying to improve the foster care system.  Lisa joined the Family Hui Advisory Council because she believes Family Hui is an empowering way to support birth parents as well as helping avoid parenting crises and child abuse.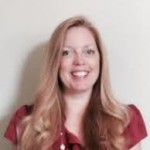 Allison Chilcot
Allison lives in Davis with her husband, daughter, and son, who has complex special needs. Allison currently works as a major gifts fundraiser at UC Davis, focusing on raising scholarship support. She serves as board member for the Davis Arts Center and the Yolo Community Foundation, and is a parent representative to the DJUSD Special Education Advisory Committee and Davis Parent University planning group. Allison holds an undergraduate degree from UC Davis and a master's degree from Johns Hopkins School of Public Health.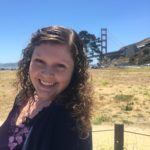 Katie Kennedy
Katie graduated with a B.S. in Psychology from the University of Wisconsin-Madison in 2012. She is currently a 5th-year Developmental Psychology Ph.D. candidate at the University of California-Davis studying developmental social cognition. Specifically, she is interested in interpretive theory of mind, social categorization, and decision making in 4- to 10-year-olds and adults. In addition to conducting empirical research, Katie is passionate about translating science into policy and educational programming. Katie works with the Family Hui Project and the Center for Childhood Creativity to encourage, celebrate, and study developmental processes.
Visit www.Lead4Tomorrow.org to learn more about the Board of Directors of our parent organization, Lead4Tomorrow.